Cookies disclaimer
Our site saves small pieces of text information (cookies) on your device in order to deliver better content and for statistical purposes. You can disable the usage of cookies by changing the settings of your browser. By browsing our website without changing the browser settings you grant us permission to store that information on your device.
By continuing to use VariantValidator you also accept our Terms and Conditions. I agree
Batch Validator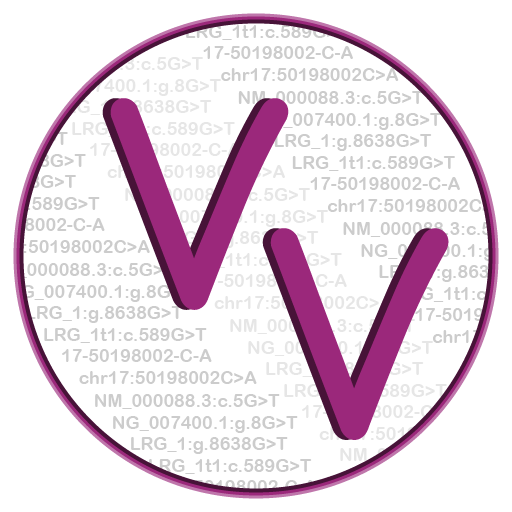 You must be
logged in
to submit Validator Batch jobs
Information
Be aware that for some genes e.g. COL1A1, 1 genomic (g.) variant will output 1 variant because COL1A1 has a single version of a single transcript variant
For other genes e.g. TP53, 1 genomic (g.) variant could output up to 15 variants because TP53 has several versions of 8 transcript variants
Validation requests are currently limited to 50000 variant descriptions
If you are unsure whether your gene(s) of interest are likely to produce multiple variants for each genomic (g.) variant, you can check the number of transcripts by submitting the gene symbol to Gene to Transcripts
For more help and information see the instructions here.