Cookies disclaimer
Our site saves small pieces of text information (cookies) on your device in order to deliver better content and for statistical purposes. You can disable the usage of cookies by changing the settings of your browser. By browsing our website without changing the browser settings you grant us permission to store that information on your device.
By continuing to use VariantValidator you also accept our Terms and Conditions. I agree
VCF to HGVS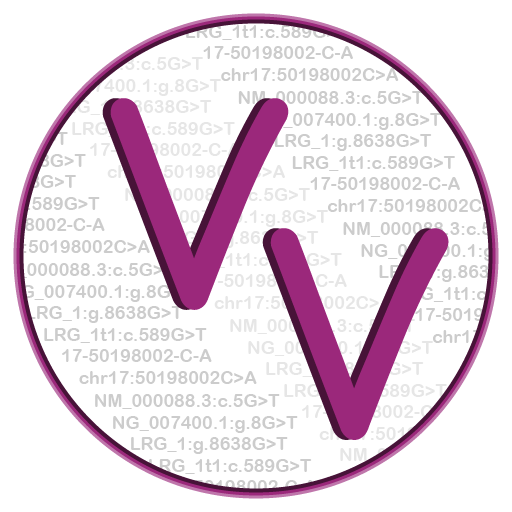 You must be
logged in
to submit VCF to HGVS jobs
Instructions
Select VCF file to upload
Optional: Specify genes of interest
Provide email address
Select genome build
Workflow
If gene(s) and transcript(s) are specified, only VCF calls which map within the boundaries of specified transcript(s) will be retained.
Results will be returned by the batch validator tool via email.
VCF calls will be returned in the format chrX-12345-REF-ALT. The tool will process a maximum of 50,000 variants.